Video conferencing integration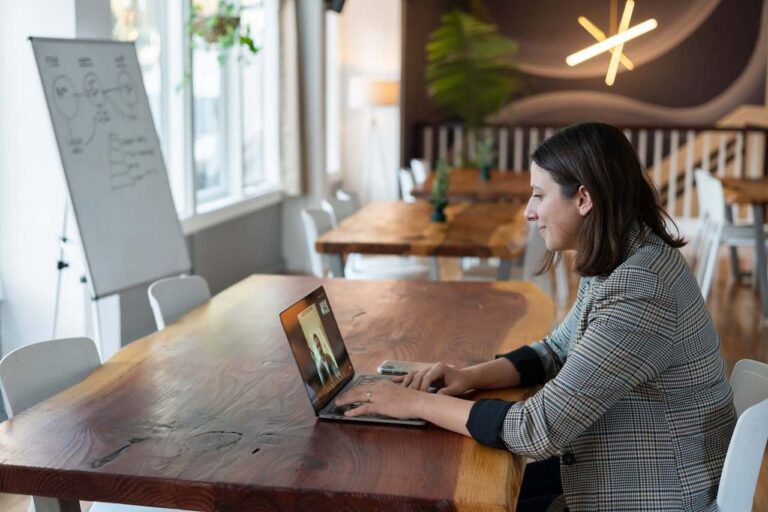 Sharing your whiteboard, blackboard, or flipchart during an online meeting has never been easier
Coming Soon
NOTE: The Content Camera allows you to effectively integrate with every video conferencing app at once. Better still: it's already released!
Somewhere in 2023, ShareTheBoard will be happy to announce the details of our latest deployment option: an app built-in to a leading video conferencing provider.
We've been hard at work and can't wait to share the details with you. For now, suffice to say, that we're on the cusp of delivering a most convenient way of sharing a traditional surface during an online meeting. Of course, everything you expect from ShareTheBoard will be available:
Auto surface detection – ensuring that each sharing session is laughably easy to set up
Real-time amplification of handwritten content – making everything you write crisp and legible to your remote viewers
Real-time obstacle avoidance – making people by the board appear transparent to remote viewers
Intelligent content capture – automatically securing everything written on the board and organizing it into meaningful slides
Remote interactions – the ability for remote viewers to save board stills, zoom at will, or contribute content of their own
…and all of the other features you've grown to expect
But wait, there's more
What's new about this deployment option is that, for the first time, your remote viewers will be able to see both your video feed (with  board contents overlaid) and Board View (to enable digital annotations)… at the same time!
When using our Web app, remote viewers currently have to bounce between two tabs: one in which they view a video conference (where the presenter is showing ShareTheBoard via screen share) and the other in which they use Board View. We know that it can be tricky for certain users to bounce between two tabs, though many of us have grown accustomed to bouncing between a few dozen.
Well, in this new direct video conferencing app integration, there will be no bouncing! Both views will be visible to remote users simultaneously. So you can enjoy maximum engagement from your audience.
We'll be sharing more news as we get closer to our launch date. Stay tuned!
ShareTheBoard
Don't want to miss an update? Follow us on LinkedIn or Twitter - see links in the site footer.