ShareTheBoard is a Top EdTech Product Finalist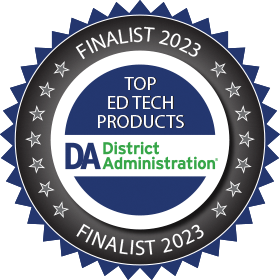 We are proud and honored to share that ShareTheBoard has been recognized among the best EdTech products of the year.
ShareTheBoard has been selected as a FINALIST for District Administration's Top Ed Tech Products Awards recognized annually at the Future of Education Technology® Conference (FETC)!
We're proud of this recognition and hope to take the top spot in our category – Virtual Learning Technology – during FETC in January. Stay tuned for an update very soon!
ShareTheBoard
Don't miss more exciting news to come - sign up for updates on LinkedIn or Twitter (see footer)
See more articles
NEWS
Recognized as one of the best PM articles of 2022
LEARN MORE
NEWS
Recognized by District Administration at the annual FETC conference
LEARN MORE